If only I could knit (and had a baby girl :)) I would make this really cute dress. Someone on
TheNappyNetwork
forum made one, then made shorties to match as her baby girl got older.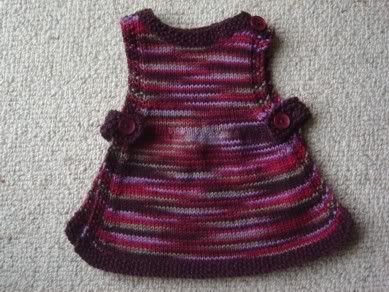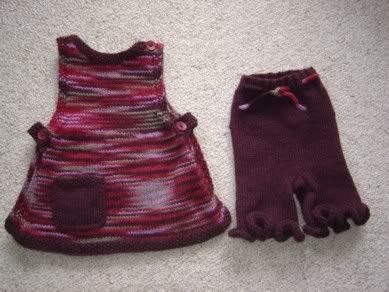 The pattern can be found at
knitty.com
I thought with the new babies in Fernie Jacq, you could find someone to make this for.
Speaking of knitting, I didn't realise there was a whole subculture of Dishcloth knitters. Who would have thought?? Check out the
Dishcloth Boutique
.